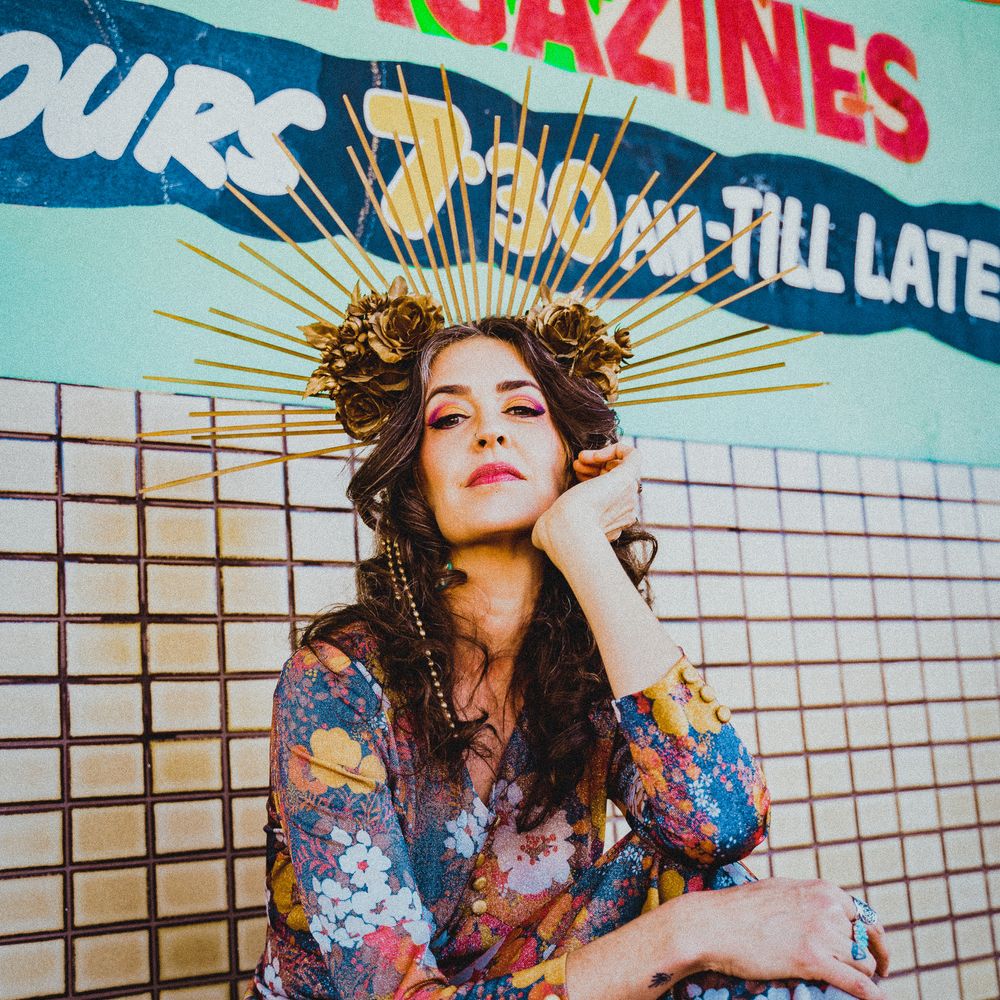 Mix a driving urgency and a full tank of new energy and you have the latest incarnation from Delilah Rose and her '70's style bluesy burlesque swamprock. Drawing from the country rock she grew up on, she's swapped the acoustic for a black tele, with a live show delivered in the flurry of costume, dance, tassels and boots.
Her single Thin Black Line reached #1 on the AMRAP charts with Triple J's Zan Rowe describing it as "a rollicking open road rocker, big voice too...". She was a Semi-Finalist for Unsigned Only (Int. Song Comp) and was included in the Top 30 for WAM Song of the Year 2022. Her previous act (Delilah Rose & the Gunslingers) saw her win Best Group at the WA Country Music Awards and nominated for Best Country Act (WAM Awards). She has played Wave Rock Weekender, Country Sounds Festival, Nannup Music Festival, Boyup Brook Country Music Festival, Miri Country Music Festival (Malaysia) and supported Troy Cassar-Daley in Darwin, NT.
Swarm and settle in for a smokin' ride.
"...such a captivating blend of punk, country and folk and I love it!" Happy Mag
"...addictive brand of groove-laden sounds that are bringing the best aspects of 70s rock kicking and screaming into 2022." Pilerats
"...bringing a new era of her music, doing all those wonderful rock and roll things..." Taylah Strano, RTRFM
​Delilah also plays in an alt-folk femme trio called The Holy Smoke. She is passionate about creativity and songwriting and encourages others to be brave in their musical pursuits through her side project Australian Songwriting Retreats.